ARTWORK, ALBUMS, and PRODUCTS
WHERE WILL YOUR PHOTOS BE IN 100 YEARS?
The two photos on the right were among many we salvaged from my parents' attic two summers ago. They spent decades in a cardboard box in that dusty attic, where temperatures soared into the 90s in the summer and dropped to 40-below in the winter, yet they still look remarkably good. My guess is that they were both created in the early 1900s. The thing is, no one in my family can remember who these people are, not even my 90-year-old dad. The photos have outlived not only the people in them, but the memories of their descendants.
The CD on the left contains about a dozen JPEG images from a family photo shoot in 2010. Or does it? There's no label. If you found it in a drawer five or six years from now, what would keep you from throwing it in the trash? Will you even have a computer that can read CDs? Will the data still be intact? The answer is "who knows?" and those memories could be lost forever.
My point is pretty simple: print your photos. Digital images are fun and immediate, but they can also be very temporary. Choose a photographer who can create timeless images – and then invest in the highest quality prints and products you can find. Your grandchildren will thank you.
PRINTS (not pictured)
Even my basic prints are produced by top professional labs on archival paper and are designed to last for generations. All prints ordered in a 8x10 or larger size will come mounted on heavy matboard (or, in larger sizes, styrene), which will keep them from wrinkling or sagging in their frames.
These are my favorite new products, combining the timeless appeal of art on canvas with a casual yet sturdy distressed-wood frame that will look great with almost any décor. As the name implies, the canvas seems to "float" inside the frame for a unique look. It comes with heavy mounting wire and corner bumpers to protect your walls.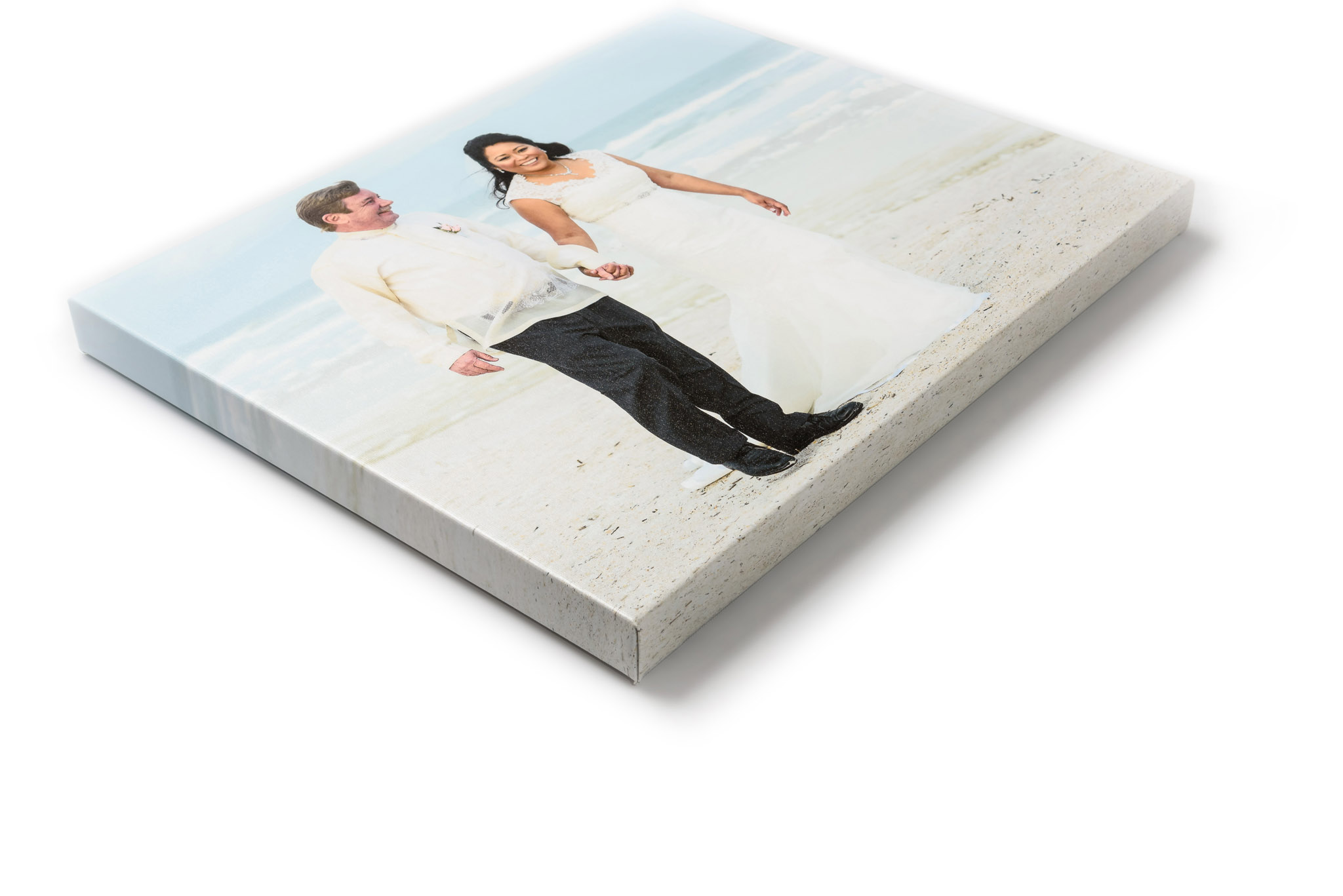 The gallery wraps take a beautiful ink-on-canvas print and literally wrap it around a sturdy wooden stretcher frame for a contemporary look. For a more formal appearance, you can choose to have the edges printed in black. This not only helps the canvas appear to stand out from your wall, but also preserves more of the details since the entire image is printed on the front surface of the canvas. All gallery wraps come with heavy mounting wire and corner bumpers to protect your walls.

CANVAS ON STRETCHER FRAMES (not pictured)
The same high-quality canvas and frame construction as in the Gallery Wrap, but with an unfinished edge for mounting in a frame you supply.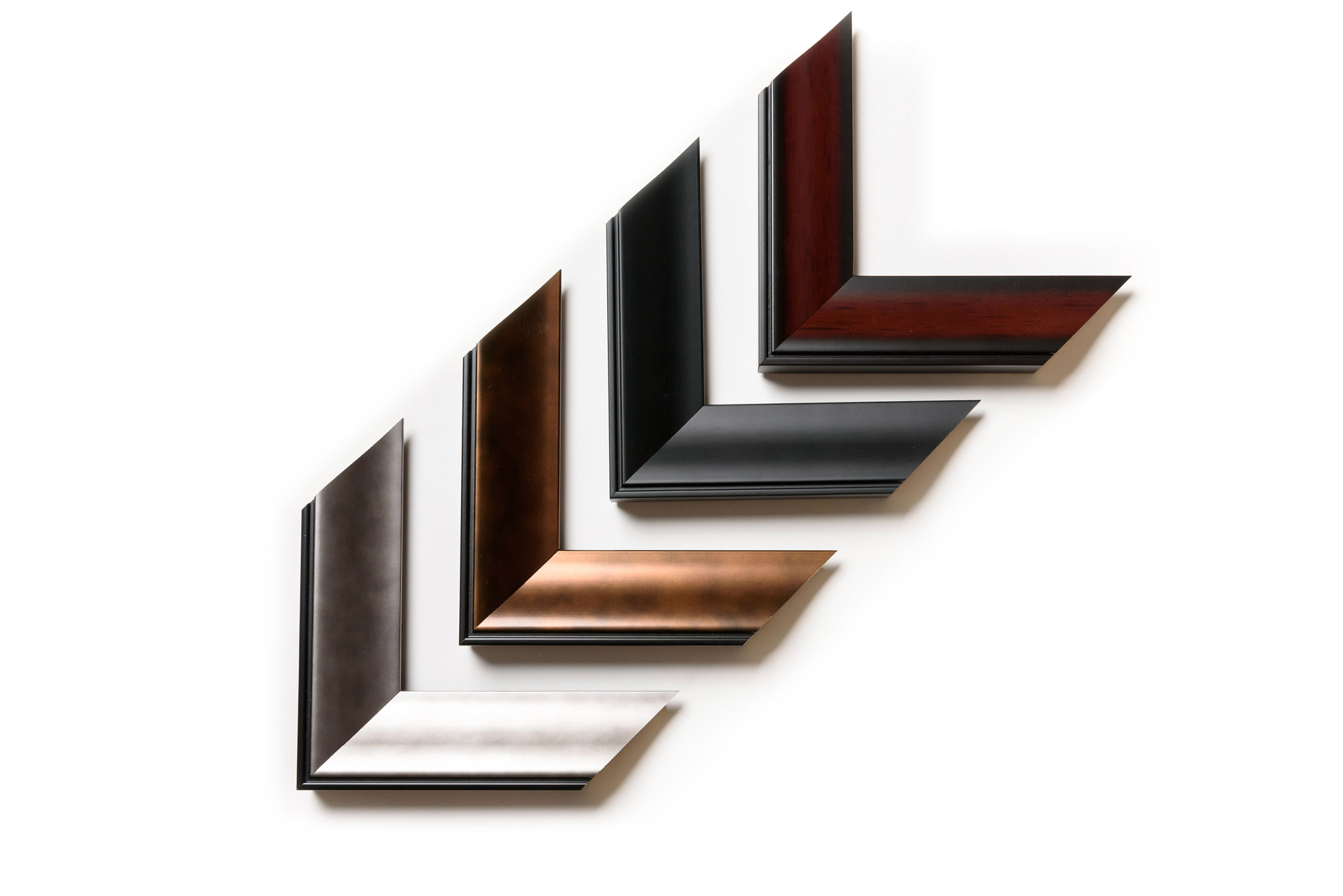 Not a fan of canvas? Not a problem! I offer a variety of frames, from casual to contemporary to classic, along with matting in neutral or complementary colors to achieve exactly the look you're after. And there's no need for guesswork – I'll show you samples that you can see and touch so you can make your choices with confidence.
When you've got a lot of images from your session that you love, but have trouble narrowing down to just one or two for larger pieces of wall art, an album can be a great choice. My Signature Leather Albums feature full, lay-flat, flush mounted page spreads with no gutter to get in the way of big, beautiful photos. The pages are printed on heavyweight luster (textured) photographic paper and then mounted to rigid matboard for the ultimate in durability. The album is bound using the finest in bookbinding techniques and features a cover finished in soft, luxurious top-grain leather, available in a variety of colors. The standard size is 10x10 with 20 pages, but you can add pages up to a total of 50. To really showcase your images, step up to a 12x12 album and prepare to be amazed.
If you want an album at a more economical price point, my Premium Fabric albums may be just right for you. They are printed on the same high-quality photo paper as my Signature Leathers, but the pages are slightly thinner. They're available in a variety of fabrics, from simple to flashy, and you can even choose from some very convincing faux-leather covers. The photo below also shows an optional cut-out cover.